Accuracy, security and quality: Gas meters
ZENNER is one of the largest gas meter manufacturers in the world. We currently produce over five million gas meters annually and have been supplying the Asian and Latin American markets with high-quality products since 2012.
From 2021, our gas meters will be available in the European and German markets.
Take a look for yourself at the range and quality of gas measurement technology from ZENNER.
Precise Gas Meter Technology
ZENNER will enable you to benefit from measurement technology with long-term stability and future-proof solutions. Our gas meters from the ATMOS series meet all regulatory requirements and standards with regard to technology and safety.
In addition to the widely used residential diaphragm gas meters, you can also find flow gas meters (rotary and turbine meters) for higher flow rates in our range. These meters are ideal in commercial and industrial settings.
By combining precise measurement technology and innovative remote reading, you can transmit all consumption readings with minimal effort in a precise and secure manner.
INNOVATIVE READING TECHNOLOGY: M-BUS, WIRELESS M-BUS AND LoRaWAN® IOT
Our team of smart gas metering experts are located in the Italian city of Pescara, specialising in innovative remote reading technology, data management and consumption billing.
We provide two innovative systems for remote reading of your gas meters with the stationary LoRaWAN® IoT system and and wireless M-Bus solutions.
Reading without needing access to the property
Simple and secure transmission of meter data
Avoidance of reading errors
Optimum data quality and continuous availability of data
Shorter reading and billing intervals
Simple reading of difficult to access measurement points
Products
Experts and innovators in water metering technology
ZENNER have over 100 years of experience in water metering, as well as being represented in over 90 countries. Get in touch with our team of experts and innovators to learn about what we can do together with you.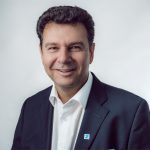 Axel Göritz
Director International Business
Contact
Local expertise for your local markets
We have regional expertise across the world, including local support partners, allowing us to understand your market and your market requirements. This allows us to offer and support solutions that are right for you.